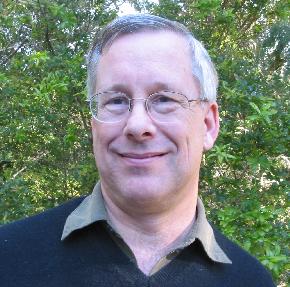 David P. Belanger
Distinguished Professor of Physics
Ph.D., University of California, Santa Barbara, 1981


Office : ISB, room 245
Address : Physics Department, University of California, Santa Cruz, CA 95064
e-mail : dave@dave.ucsc.edu
---
Research Interests
We are interested in the ordering process in materials, both pure and random. Recent work has focused on magnetism and phase transitions in LaCoO3 single crystals, bulk particles and nanoparticles and related systems. Techniques include neutron scattering, x-ray scattering, and magnetometry.
---
---
Current Committee Memberships and Appointments
Faculty Assistant to the Campus Provost/Executive Vice Chancellor
ORNL Science Review
---
Publications
Origin of the net magnetic moment in LaCoO3
G. M. Kaminsky, D. P. Belanger, F. Ye, J. A. Fernandez-Baca, J. Wang, M. Matsuda, and J.-Q. Yan, Phys. Rev. B 97, 024418 (2018).

Structure and magnetism in LaCoO3
D. P. Belanger, T. Keiber, F. Bridges, A. M. Durand, A. Mehta, H. Zheng, J. F. Mitchell, and V. Borzenets, J. Phys.: Condens. Matter 28, 025602 (2016).
---

Physics Home Page

UCSC Home Page